About
Chris Parker
Founder, Managing Partner
Building Explosive (Trends)
27 Years
Disturbing the peace to open brands' minds
Connect with Chris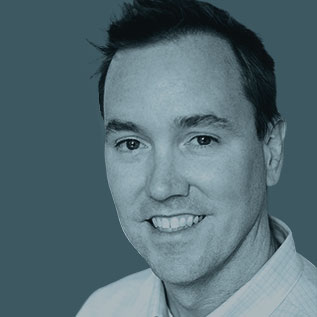 Early in his career, Chris understood the power that technology would hold for consumers and how it would benefit brands. As he progressed, Chris was at the epicenter of two important marketing movements, digital and content, and is now leading the way on a third — the agile marketing movement.
His agency work with big brands, across nearly every category and channel has provided a wealth of hands-on experience (over 25 years) that is being used to build the agency of the future here at Scrum50.
Chris earned a bachelor's degree in communications and economics from Fairfield University. He and his family reside in Fairfield, CT and love to spend summers on the Jersey Shore. He is a poor guitarist, a slow runner, and perhaps dangerous ice hockey player, but enjoys all three pastimes tremendously.
Career Highlights
Chris was one of the first employees at one of the first digital agencies, Modem Media. He spent a decade in leadership positions, working across every facet of digital delivery for accounts like AT&T, JCPenney, Kodak, AOL, and HP as those businesses grew their ecommerce channels.
In 2005, Chris seized an opportunity to help build a digital agency at Byte Interactive, where he partnered with Michael LeBeau. In just two years they grew the digital production shop to a full-service strategic digital agency, more than tripling gross revenue.
In 2007, Byte merged into Story Worldwide, where, as COO, he helped pioneer the content-focused, social and mobile always-on brand ecosystem. At Story, he refined his vision for an agency that leveraged content and narrative platforms to expand clients' brand penetration and loyalty. In the process, Chris and Story, respectively, earned recognition as the pioneer and premier player in that space.