About
Jennifer Miller
Executive Creative Director
Crime of Passion
15+ Years
Conspiracy to commit advertising world takeover
Connect with Jen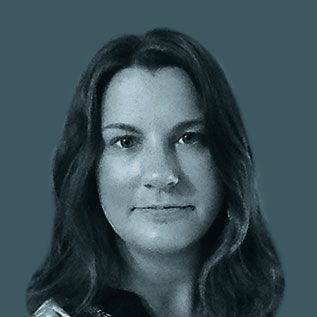 Innovator. Creative Leader. Risk-taker. Leveraging her years at sugar*, Tenthwave Digital, Digitas, Y&R, Wunderman and Epsilon (Ryan Partnership), she is charged up to deliver insight-driven creative to many of the world's most inspiring brands in her new venture, Scrum50.
Jen possesses a unique combination of strategic fire-power and creative vision that has led to the creation of breakthrough global campaigns, leading-edge social media and community building programs and needle-moving ecommerce strategies.
She is devoted to empowering the next generation of female leaders and is a frequent guest speaker on important topics like "Marketing Yourself," "The Effects of Social Media on Professional Image," and "Building Confidence" for aspiring women in business.
Career Highlights
Led the US digital launch of Dove's "Campaign for Real Beauty" — named "#1 Top Ad Campaign of the 21st Century" by Ad Age.
Worked with Apple on the world's first iAd Mobile Ad Platform.
Led the social media strategy for Duncan Hines — listed as one of the Top 10 brands with the most loyal Facebook fan base by Brand Satisfaction.
Early in her career Jen was published on the first Ad Age "Roaring 20's: Twenty-Somethings to Watch" List.
Received an MBA in Design Management.
Won 30+ Awards — EFFIE, ECHOs, The ONE Show, W3, PRO AWARDS, Reggies, MIXXs, OMMAs and a TELLY. Judge: 2015 American Advertising Awards (Indianapolis Chapter).