About
Michael LeBeau
Founder, Managing Partner
Serial Entrepreneur
25 Years
First-degree murder of the old agency model
Connect with Mike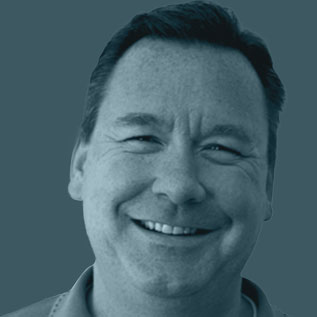 As a digital marketing pioneer, Mike throughout his career has built his clients' businesses by integrating the best of new digital technologies into the marketing mix. This entrepreneurial impetus led Mike — an early adopter of agile marketing — to recognize the need in the marketplace for an agile alternative to the increasingly obsolescent traditional advertising agency model.
His solution: Scrum50, which he founded with partner Chris Parker. Structurally, Scrum50 is a radical departure from the way most marketing agencies still do business. Scrum50 is making inroads with blue-chip clients as its lean methodologies show the way to more creative and faster agency deliverables. Scrum50's agile model also helps clients retool their marketing departments and incorporate efficiencies demanded by today's dynamic marketplace.
On his own time, he cultivates an immense garden that features several variety of hot peppers that he incorporates in his cooking, which is another passion.
Career Highlights
Formed first interactive division at Creative Alliance and created the first digital marketing programs for Pepsi, Dos Equis, and Bass Ale.
Founded the innovative Byte Interactive agency, grew it to more than $10,000,000 in annual revenue and delivered award-winning work for Nestlé Waters, Coty Beauty, Unilever, and Sony Music. Byte was acquired by Story Worldwide in 2007; Mike stayed on for two years as CMO.
In 2010, Mike founded digital shopper marketing agency WELD media, which featured The Path-Through-Purchase™. WELD was acquired by Marketing Drive in 2012, and shortly thereafter both were acquired by Match Marketing Group, where Mike became managing partner, digital initiatives, for five offices in North America.
Mike graduated from the University of Rhode Island with twin bachelor degrees in marketing/advertising and psychology.